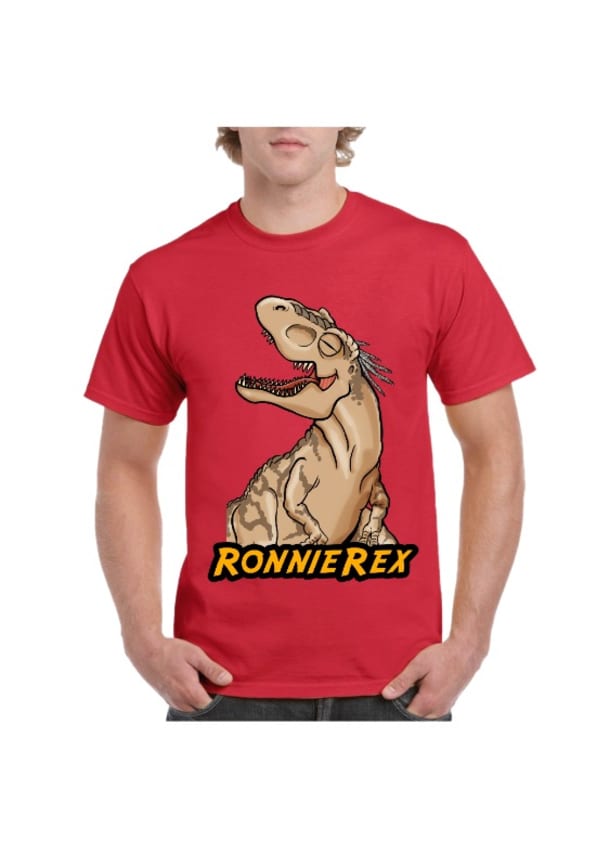 New!
Ronnie Rex Child T.shirt
RonnieRex T-Shirt
Pre order our brand new Exclusive Ronnie Rex T-shirt. These T-shirts will be available to ship out anywhere in the world*. Maybe you can purchase this as a gift for Christmas. If your child loves Ronnie Rex on TikTok then this is a must have for our Dinosaur fans.
Final date for pre-orders is the 19th October 2020.
More merchandise coming very soon
*For orders Outside if the UK contact us for shipping.